Tourism Service of the Government of the Brčko District of Bosnia and Herzegovina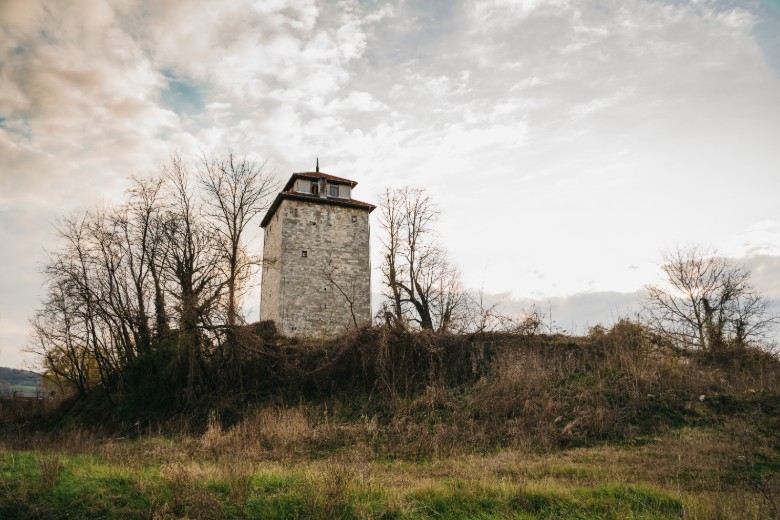 Gradaščević Tower is a residential and fortification building from the Ottoman period. The tower with the courtyard and the courtyard walls is located in Bijela, on the slopes of Majevica.
It is assumed that the tower was built in the late 18th and early 19th centuries by Osman Pasha Gradaščević.
The tower consists of the main residential and fortification building - a tower, a summer kitchen, two wells and walls around the courtyard. The height of the tower to the lower eaves of the roof is about 17.50 meters, and to the top of the roof about 23 meters. The tower is covered with flat tiles. There is a mast-spike in the middle of the roof, and both eaves have decorative edge boards and soffit. A chimney is passing through the lower roof. The room on the upper floor, below the final vault (ćemer), is called ćemer-chamber.
The tower in Bijela is different from the similar towers because there is no floor above the ćemer. The walls are made of stone, 70 cm thick, and the ground floor is 152 cm thick.
A spacious courtyard is encircled by the wall. There is an entrance gate on the south side of it, which represents the only opening. The inside height of the wall is approximately 2.50 m, while the outside height varies. The wall is built of hewn stone and covered with a wooden roof and flat tiles. It represents a result of two faces masonry in lime mortar, 130 cm thick, both sides with grouted joints.
Gradaščević Tower has been designated as a National Monument of Bosnia and Herzegovina.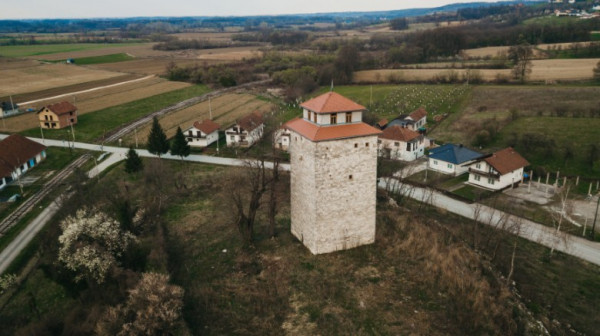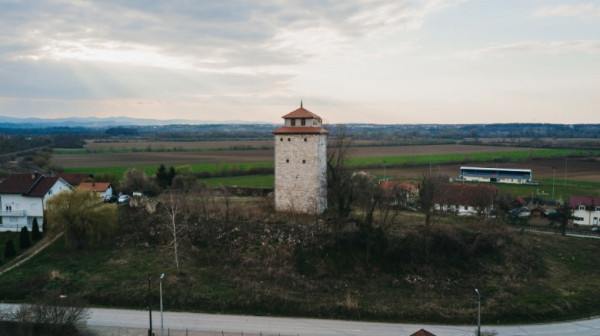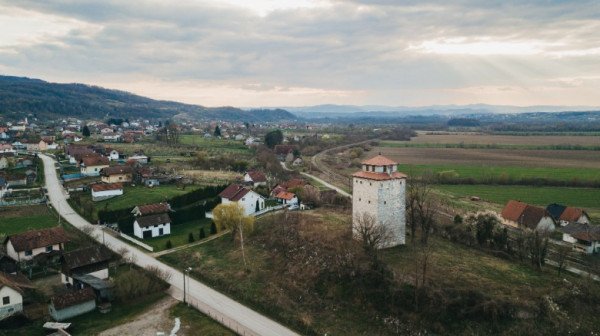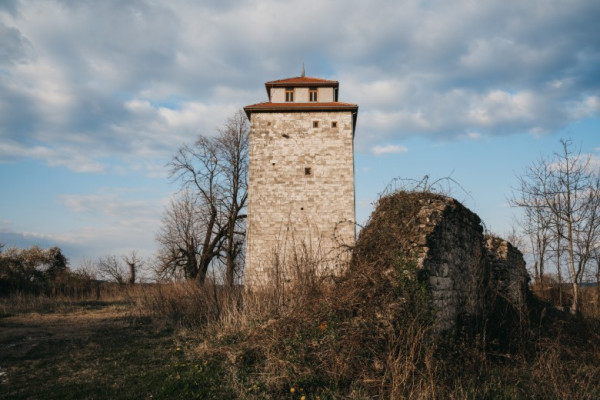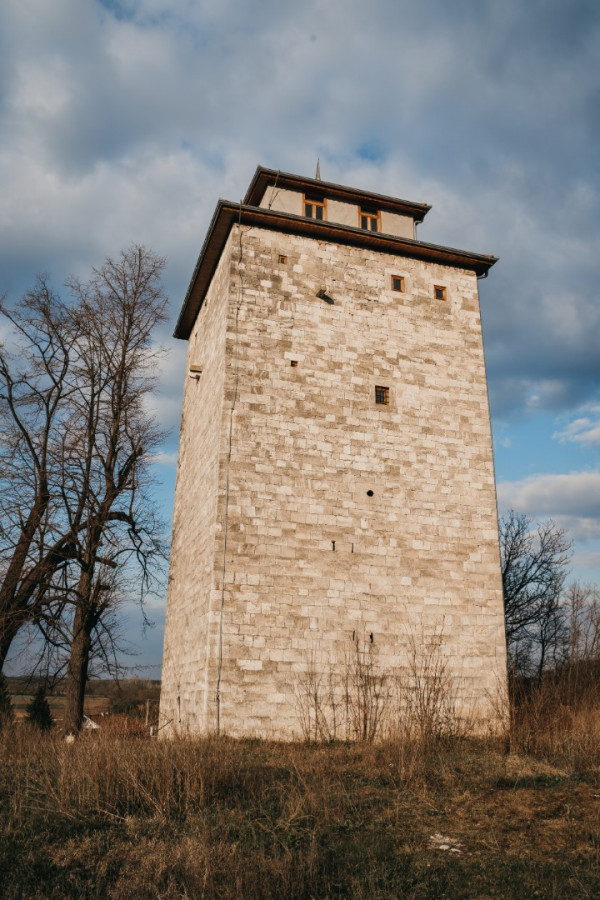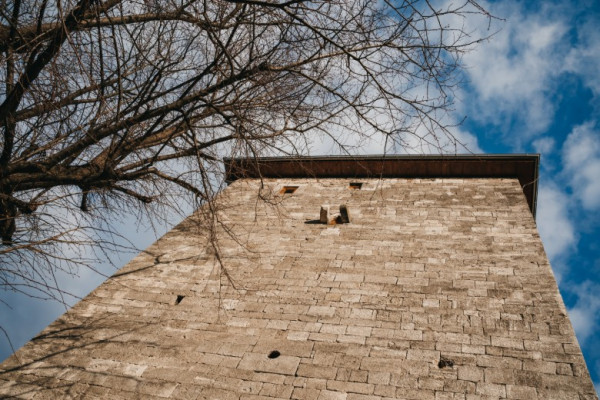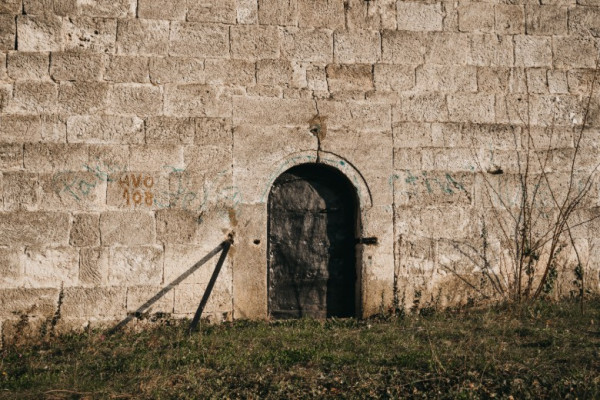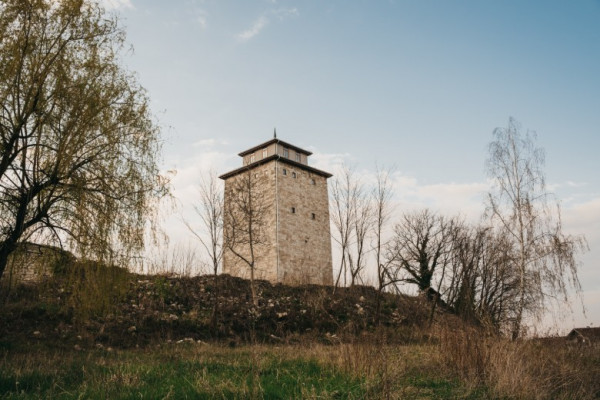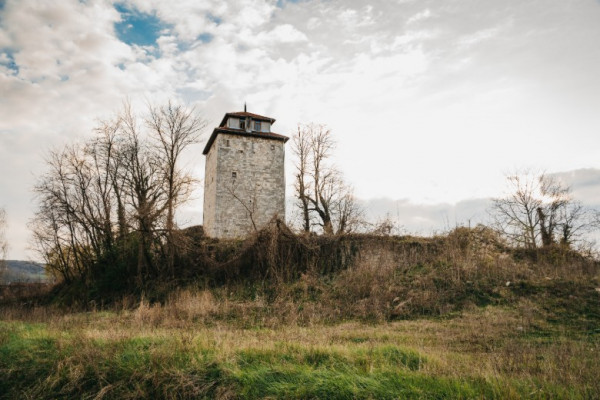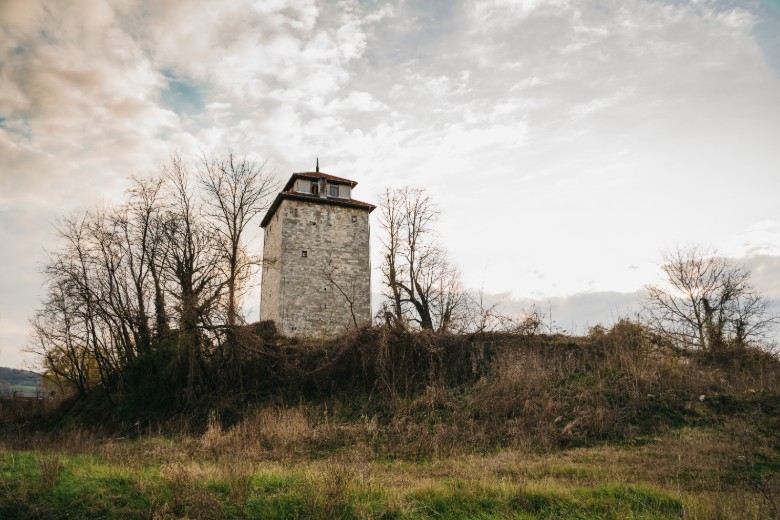 Градашчевића кула