Tourism Service of the Government of the Brčko District of Bosnia and Herzegovina
Catholic Church of the Sacred Heart of Jesus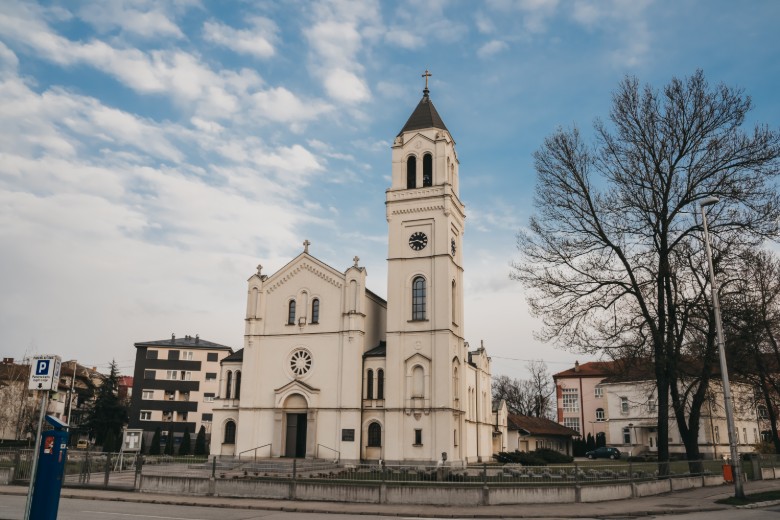 The Church of the Sacred Heart is a catholic church located in the central part of Brčko, near city park.
The construction of the first Catholic church in Brčko began in 1883 and was completed in 1885. It was called the Church of St. Michael the Archangel. As the building was badly damaged in World War I, in 1933 a new church was built next to the old one. A year later, another sacristy was added and the complex was named the Church of the Sacred Heart of Jesus.
The church is spatially conceived as a three-nave (the central nave is higher than the side naves) domed basilica, with a semicircular altar apse. In a dispositional sense, the church has: a main nave with narthex, a baptistery placed to the left of the entrance, while to the right of the entrance there is a staircase to the tower and a choir gallery above the narthex, a naos, side naves, a sanctuary-altar space (inside with a semicircular base and with outside form of a rectangular shape) and two sacristies.
The wall surfaces were separated by the ceiling paintings of saints, placed within separated, medallion-like fields, two episodes from the life of Christ, as well as two episodes in genre style. The figure of bishop Ivan Šarić (who made the construction of the church possible) with the models of the church in hands raised toward Christ, is shown next to the centrally located Jesus Christ.
The Church of the Sacred Heart of Jesus has been designated a National Monument of Bosnia and Herzegovina.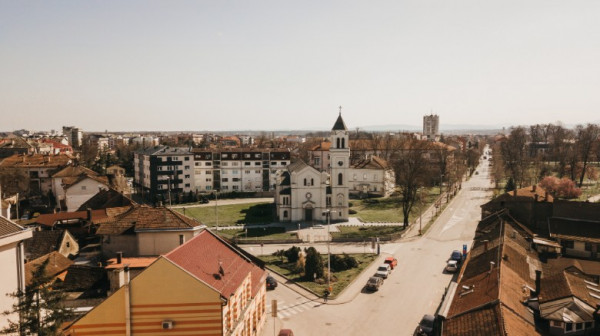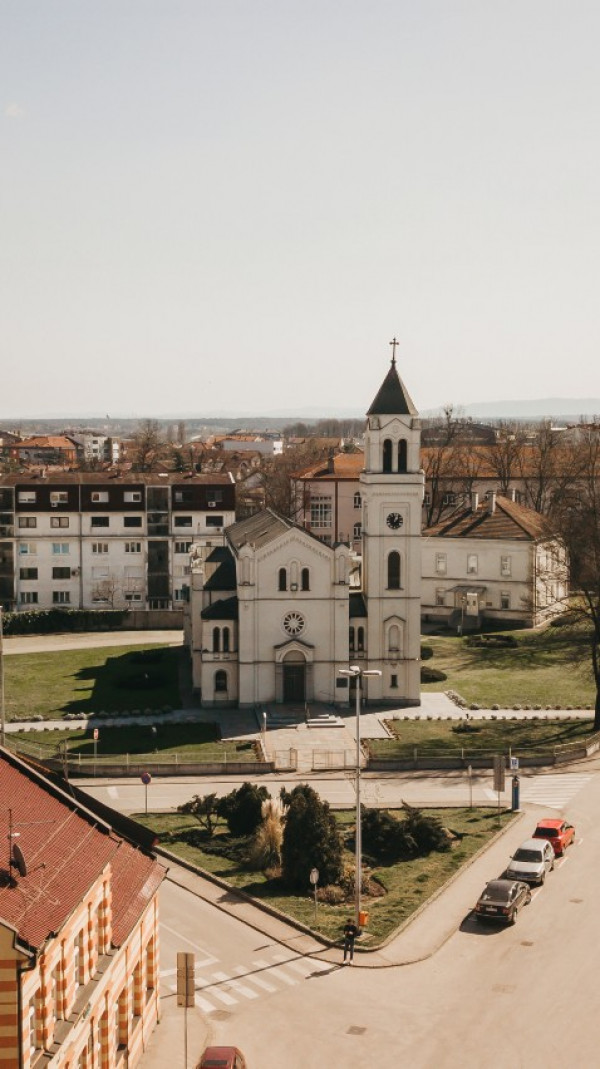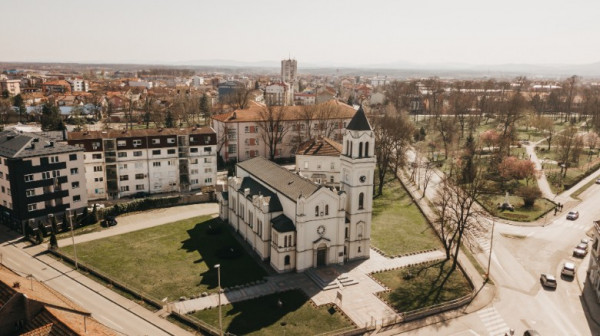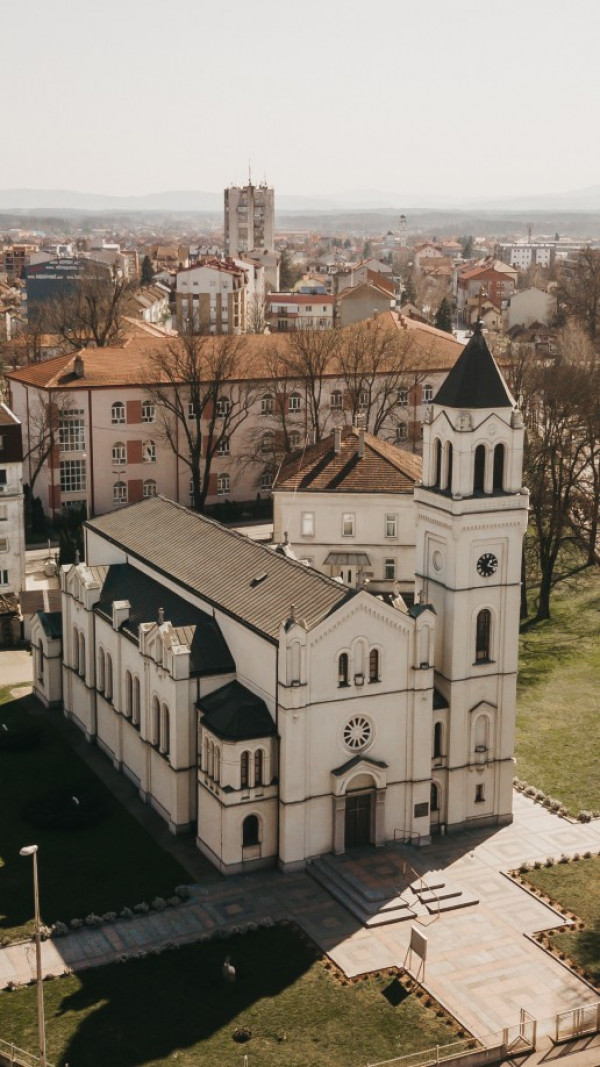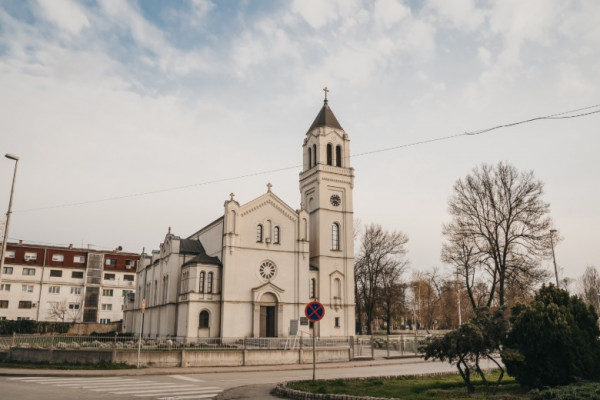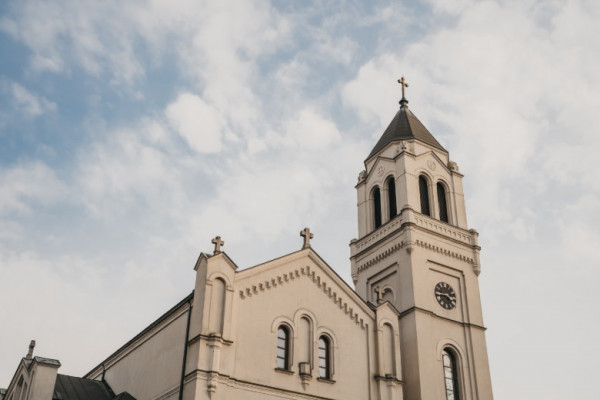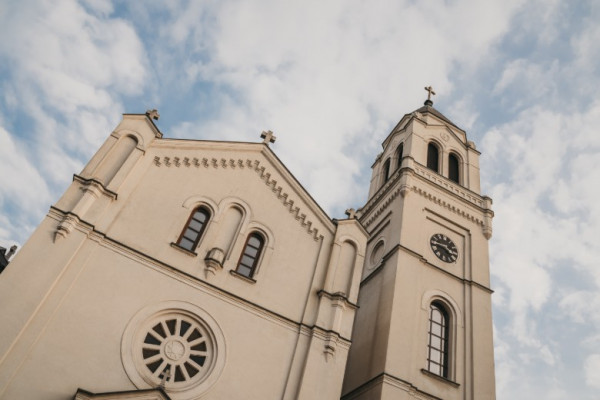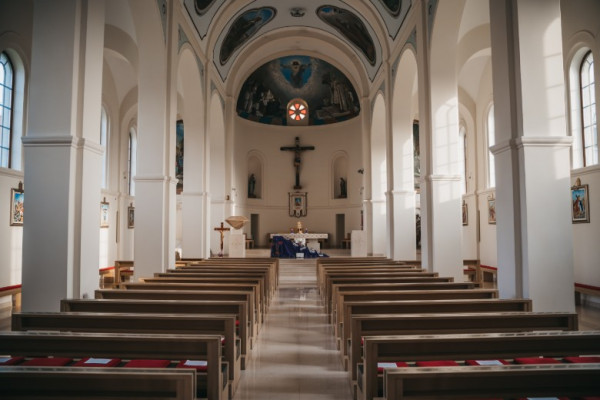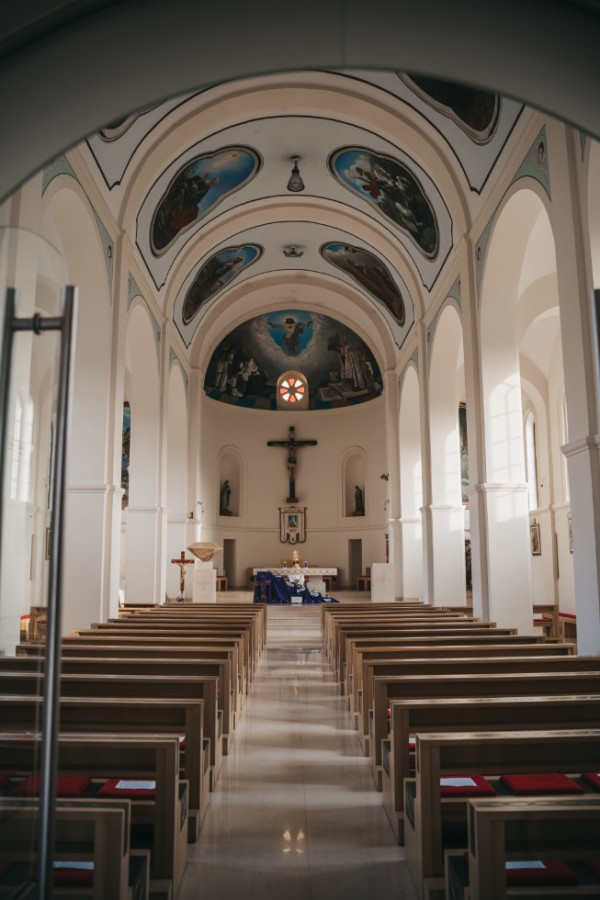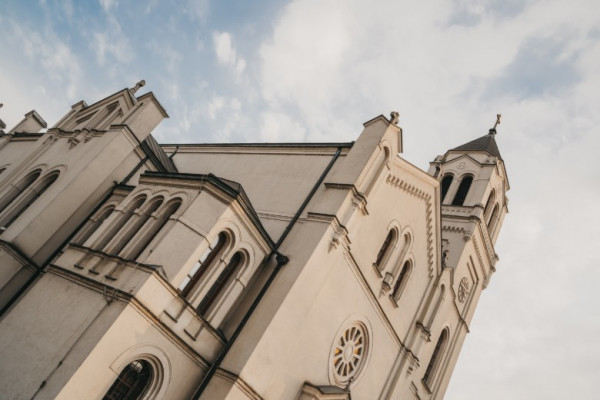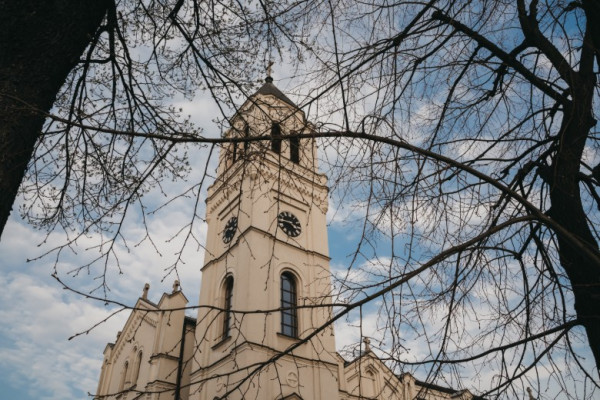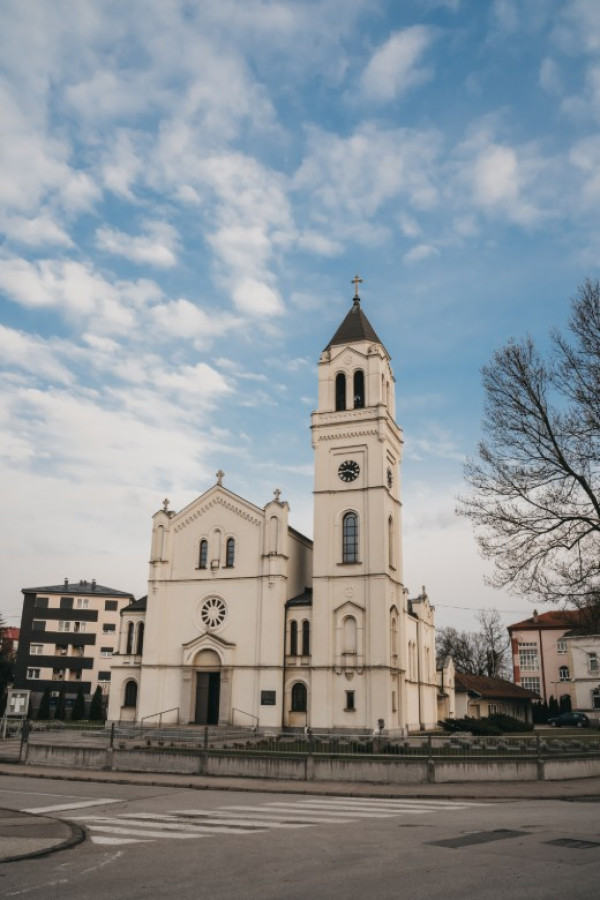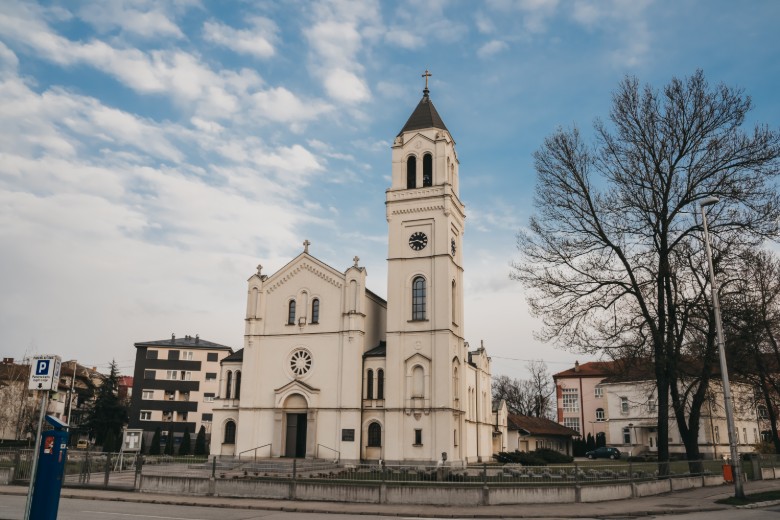 Католичка црква Пресветог Срца Исусова